The American Red Cross will be in our school gym on Thursday, November 15th 2018 from 2:00 PM to 7:00 PM. Please take this opportunity to give the Gift of Life.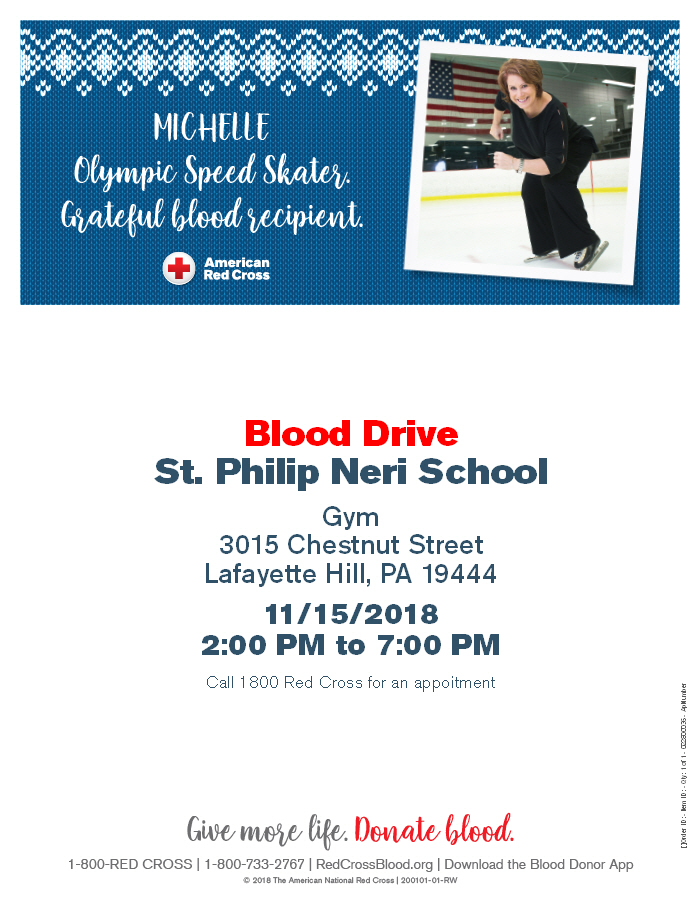 Where:
SPN Gymnasium
APPOINTMENTS ARE PREFERRED!
For an appointment or Information please call:
1-800-RED CROSS
Or
Sign up online at:
redcrossblood.org
Enter Sponsor Code: St. Philip Neri
One Donation saves 3 lives!
Donor Eligibility Guidelines: call 1-866-236-3276
If you have any questions about your eligibility to give, please visit he Red Cross web site at www.pleasegiveblood.org.